Crystal & Indigo Children Workshop
May 4, 2011 at 16:33 2 comments
♥ ♥ ♥ Crystal Children and Indigo Children ♥ ♥ ♥
– and the treatment method known as AuraTransformation™
Today a new energy is unfolding on Earth that was not available for humanity until recently. This new energy is now becoming known as 'The New Time Energy'.  This is a dynamic, love-intelligent energy that is helping the planet and its population to create a more love-intelligent, balanced and harmonious environment. This paradigm shift will of course involve new life values and ways of living for all of the people on earth. 
So how do the Crystal and Indigo Children fit into this new picture? They have one big heart chakra. They are extraordinarily truth-seeking and direct in their way of being. They are in continual contact with their intuition as well with their true inner self.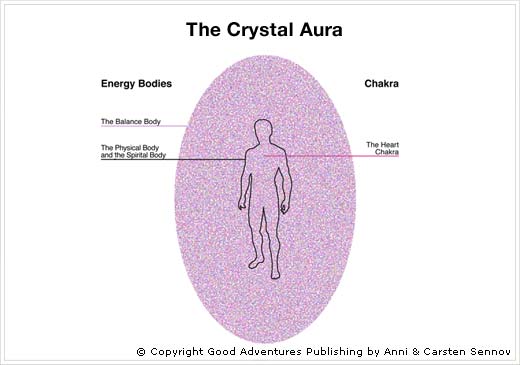 And so the question is…how do we as adults, help and understand these children whilst understanding what is happening within ourselves? 
Many human beings desire to be more in sync with both our planet Earth and with the omnipresent universal energy. With an AuraTransformation™ we get the opportunity to raise our individual energy and frequency so that we can get in sync with The New Time Energy and with the Crystal and Indigo children. These children are here and are being born in large numbers today as well as your individual live purpose.
Feel free to come and join Berit Reaver during an intensive workshop on 11th June 2011 to discover:
Thorough explanations on the new time Aura Structures and how they work 

What precisely is the definition of  Crystal Children and Indigo Children 

What and who are the Crystal adults and Indigo adults 

The differences between the Crystal and the Indigo energies and how to relate to them.

Charactersitics of  the eneriges of England

What the one-off treatment called 'AuraTransformation™' and how it work

s
How to Book onto the Workshop
Time: 

1.30pm to 4.30pm

Date: 

Saturday 11th June 2011

Place:

 

Orassy Kendron, 3 Birchfield Street (Bell 5), Westferry, London, E14 8ED

Price: 

£35 (plus small booking fee). 

 This includes light drinks and refreshments.

How to pay:

Book online on http://www.indigochild.eventbrite.com OR call +44 (0)20 7517 9521
***SPECIAL EARLY BIRD TICKET PRICE***
£25 (plus small booking fee)
Please note: The tickets will be sold on a first come, first serve basis only. So book now to guarantee your place
About the Workshop leader, Berit Reaver
Berit is from Denmark and is living in Norway as well as is traveling in many countries with lectures, courses, and receiving clients for private consultations.
Berit's dedicated focus is on the New Time energy. Her approach to bringing the awareness of the implications of this new energy structure, with its related opportunities and life values, out into the open is simple and direct.
Berit was born in Copenhagen, Denmark in 1976 and moved to Norway in 2004 where she now lives with her American husband.
Together they have worked closely with Anni Sennov, the founder of AuraTransformation™, on the English translation and rewriting of her book 'Crystal Children, Indigo Children and Adults of the Future' released 2006.
Since 2001 Berit has worked full time with AuraTransformation™.
Since 2004 the interest for AuraTransformation™ has increased significantly, which is why Berit is travelling a lot to train new Aura Mediators™ in several countries, and to give lectures about the Indigo and Crystal Children and the Crystallizing Process, as well as giving private consultations. Furthermore, she is helping new instructors to establish AuraTransformation™ and the Aura Mediator Courses™ in their own countries.
To see more about Berit and her work: www.auratransformation.co.uk

You can also read more about this subject in the following books, which are available in english at www.amazon.co.uk
1. Crystal Children, Indigo Children and Adults of the Future
2. The Crystal Human and the Crystallization Process Part I and II
3. The Little Energy Guide 1
This is event is sponsored by Orassy Kendron and is organised by Nu Rah Events
Entry filed under: Future of Humanity, Nu Rah Conscious Events, Personal Evolvement. Tags: Berit Reaver, child prodigies, crystal children, exceptional children, genius, genius child, gifted, gifted and talented, gifted child, gifted children, gifted education, gifted kids, gifted program, gifted students, Harun Rabbani, indigo, indigo and crystal children, indigo child, indigo children, indigo kids, new age, Nu Rah Events, psychic children, wunderkind.